DeskView
Maybe the smartest way to do simple and secure workstation management and administration using KVM over IP equipment and services.
The product
Remote work stations redefined
Remote workstation with DESKVIEW™ is an intelligent KVM over IP system, integrated with proprietary software and a control system to allow for an easy to use interface and well planned functions for users. DESKVIEW™ allows for full integration and collaboration in a work environment and provide a remote workstation infrastructure.
Key benefits
With DeskView, you can enjoy features like...
Centralised IT equipment and reduced noise in the work environment.
Lower power consumption and usage of existing network cable infrastructure.
Flexibility in work environment and possibility to move any computer to any workplace.
Allow access to restricted network and/or systems without needing firewall or network changes.
Manage and administer system from easy to use web interface.
Use a wide range of technology to control system, ex.: rfid readers, touch panels, button panels etc.
Why DeskView?
One access point
DESKVIEW™ provides you with a desktop environment where multiple computers and input devices can be accessed from one work desk - without the need of opening up firewalls and network security.
Product pictures
See DeskView in action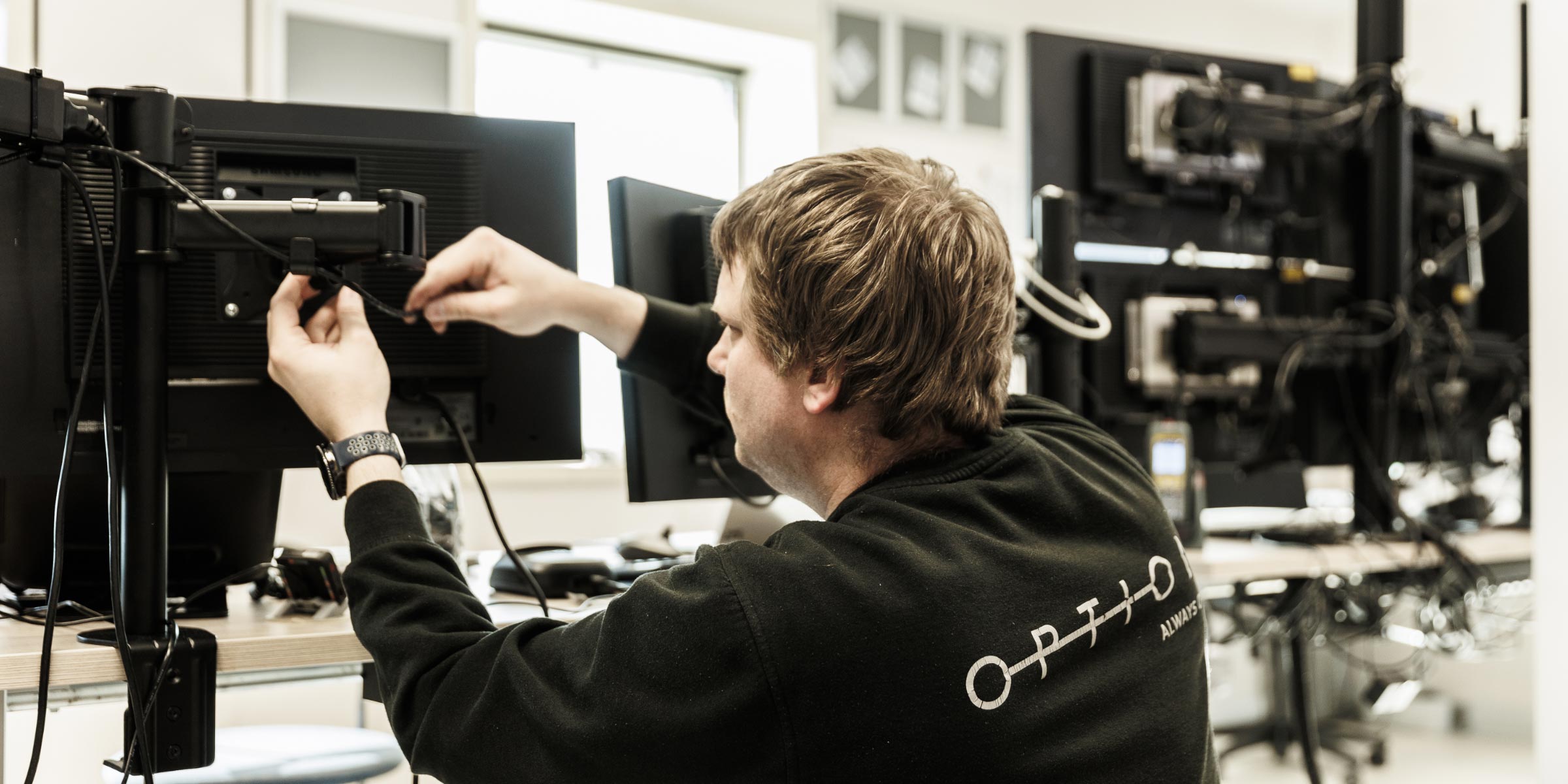 Our services
What can we help you with?