Energy Companies
Do you find it challenging to work with multiple suppliers for your ICT solutions? Are you lacking overview of equipment and systems?
What to expect
From start to finish
When choosing Option as your provider, you gain expertise in everything from mapping out the best solutions, completing all installations and facilitating access to a 24/7/365 support desk.
Step 1: Projecting
We map out the best solutions for how to interact with all participants in an operation.
We project a communication solution for the campaign. If there is a need for satellite and/or LTE links, we gather offers and help you plan the distribution of bandwidth onboard.
Step 3: Shipment, installation and user training
Based on the site survey, we pack the equipment and work with your logistics partner to ship it to the rig. Our crew install the equipment on site, perform user training and inform about contact details for support.
Step 2: Survey
We will perform a site survey where we 3D scan all relevant rooms to ease placing equipment and improve communication regarding support or changes.
Available network, power and other infrastructure is mapped before mobilising.

Step 4: Operation and report
When the installation is complete, we provide documentation of the system, which includes room plan, network overview, WAN and LAN drawings. From now on we are available at a 24/7/365 support desk.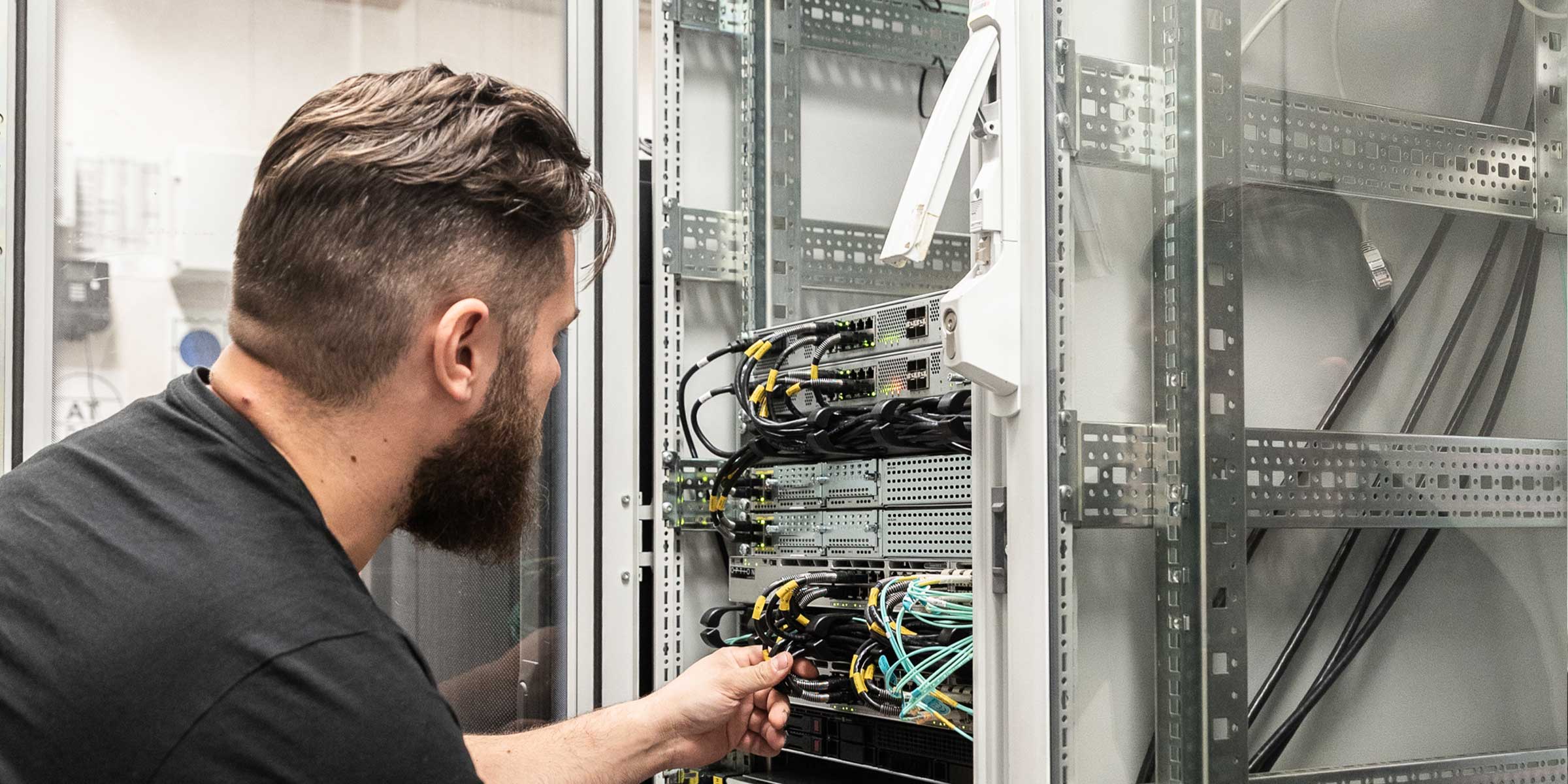 The technology behind it
Everything you need for a pain-free operation
Engineering
We design an architecture for servers, equipment and your networks. After identifying what your needs are, we map out what is necessary and how to ensure security and operation.
Operations
During operations, the performance of the IT infrastructure, software and communication is monitored closely. Support is provided for users who need it.
Installation
The installation phase consists of three parts. First, we will rig and test the equipment on land. After, the equipment will be packed and shipped to the rig. Lastly, we will be on site to unpack, assemble and retest the equipment.
Demobilisation
After a successful operation, the equipment will be preserverd and prepared for the next operation. Our IT consultants ensure data is captured, a safe shutdown and packing pc's, desk phones and monitors.
Previous projects
How others have optimised their ICT solutions