Our customers
Optimise your infrastructure and communication
Who are our customers?
Energy companies
Rig contractors
Energy Companies and Rig Contractors
Our main customers are energy companies and rig contractors. They operate in remote locations and need secure IT infrastructure and communication. More often than not, they are also in need of proactive support, ensuring they are connected at all times.
What to expect
From start to finish
When choosing Option as your provider, you gain expertise in everything from mapping out the best solutions, completing all installations and facilitating access to a 24/7/365 support desk.
Step 1: Projecting
We map out the best solutions for how to interact with all participants in an operation.
We project a communication solution for the campaign. If there is a need for satellite and/or LTE links, we gather offers and help you plan the distribution of bandwidth onboard.
Step 3: Shipment, installation and user training
Based on the site survey, we pack the equipment and work with your logistics partner to ship it to the rig. Our crew install the equipment on site, perform user training and inform about contact details for support.
Step 2: Survey
We will perform a site survey where we 3D scan all relevant rooms to ease placing equipment and improve communication regarding support or changes.
Available network, power and other infrastructure is mapped before mobilising.

Step 4: Operation and report
When the installation is complete, we provide documentation of the system, which includes room plan, network overview, WAN and LAN drawings. From now on we are available at a 24/7/365 support desk.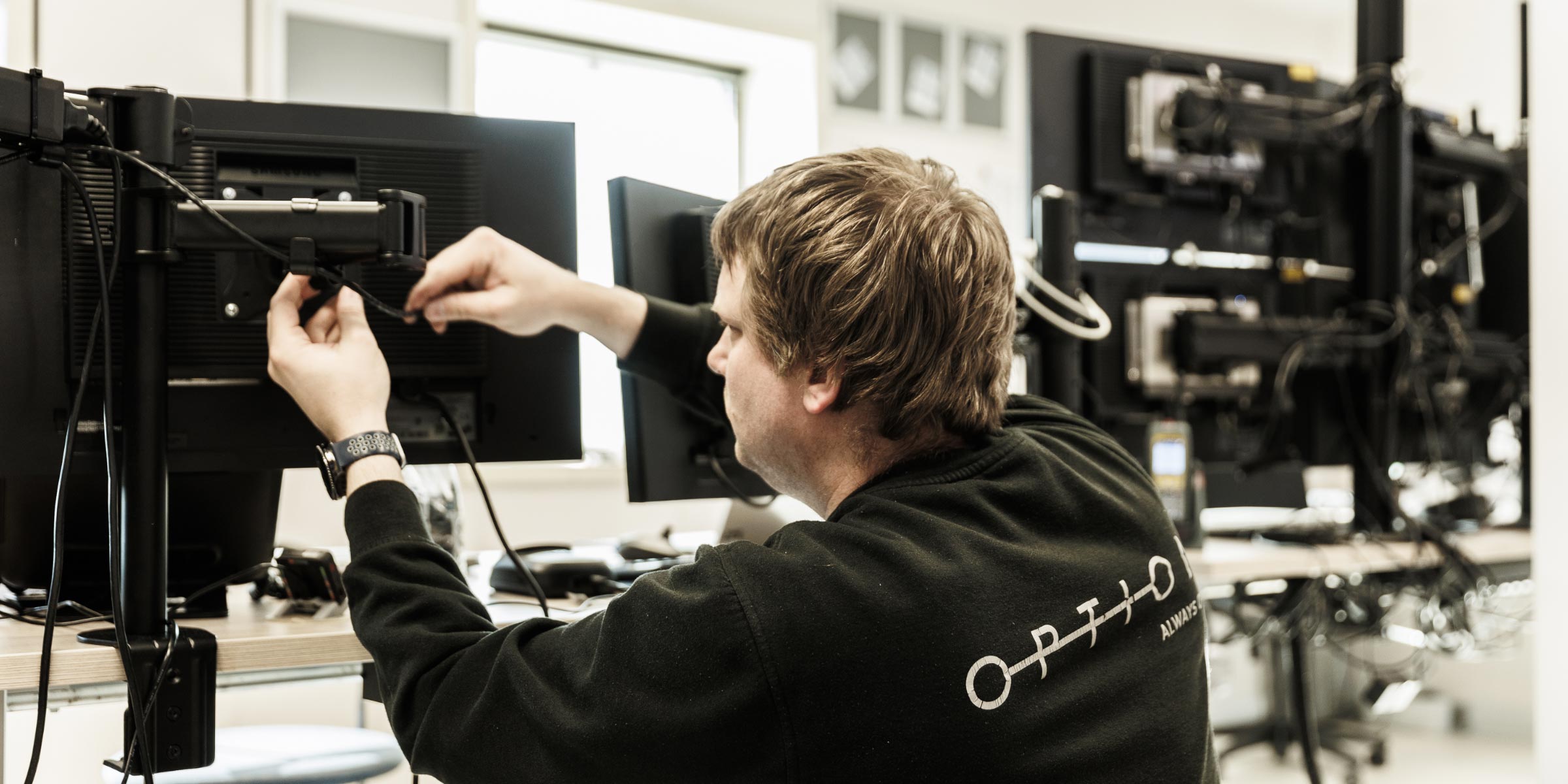 Our services
What can we help you with?
Previous projects
How others have optimised their ICT solutions