Why Option
Get a single point of contact for all ICT solutions
When reporting an issue, you do not have to search to find which supplier the error lies with. You report to Option, and we fix the problem. No need to wait hours to get through to IT support.
High performance
We guarantee 99.7% operational up-time with closer to 100% availability for previous projects.

24/7/365 Support
Our help desk is always available, and will strive to ease the day to day business challenges and problems our customers may have.
Tailored to your needs
We perform an identification of needs in relation to equipment and functionality and tailor the solution to fit your specific needs.
Integrator
We take off-the-shelf equipment and add software, thereby making it possible for multiple companies on the same rig to use the same equipment.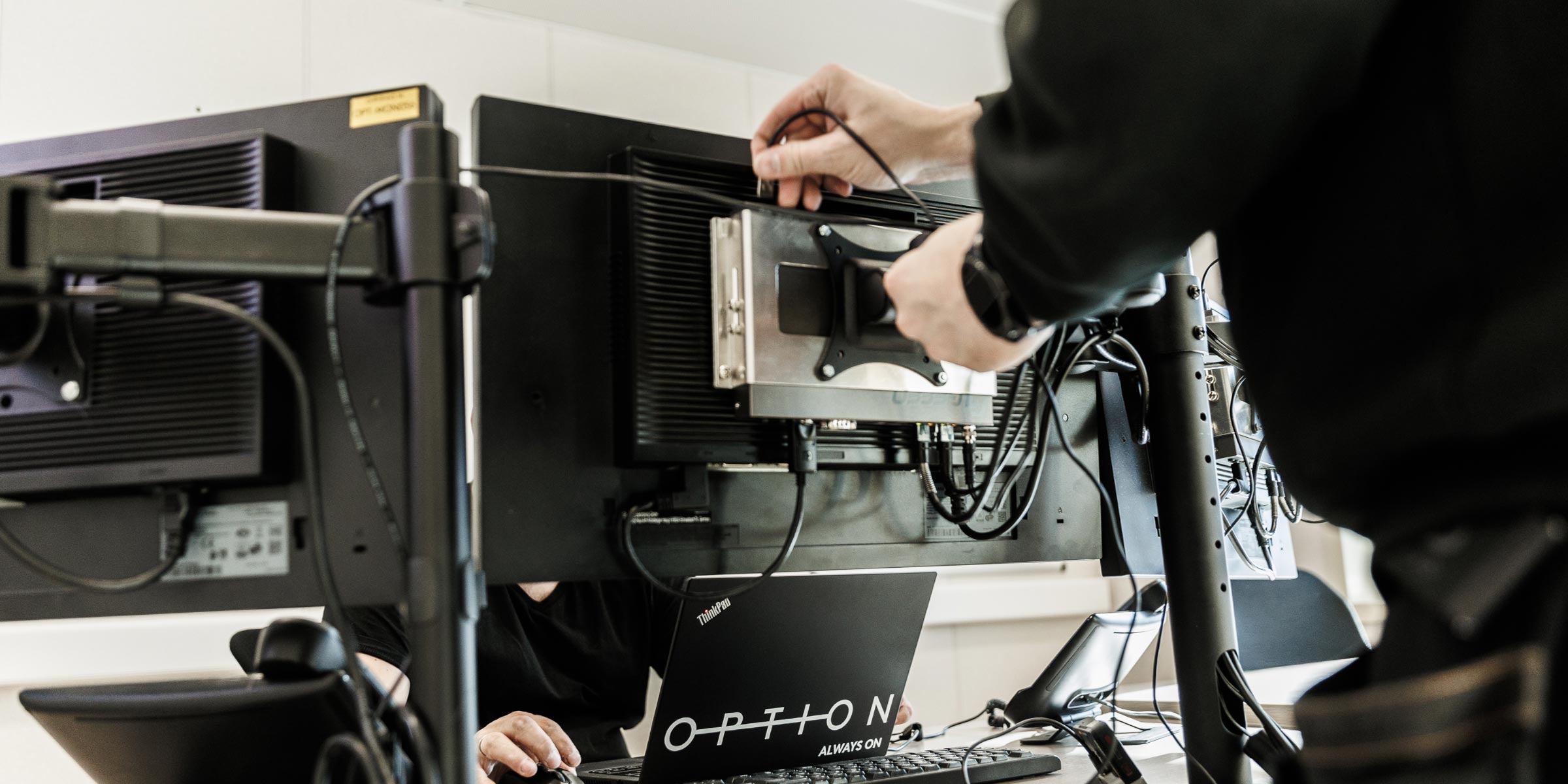 Technology vs. services
How can Option help you?
We have a wide range of technologies that we custom-make for our customers, including our DeskView and 3D RoomScan solutions. Our services includes four phases - Engineering, Installation, Operations and Demobilisation.
Your company could experience...
Who are we?
Learn more about us